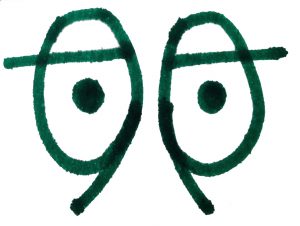 My latest project is a series of one- or two-hander mini-musicals, each one telling someone's personal story. A receptionist's first ever singing lesson; a blogger whose life-coaching has unexpected consequences; a hotel guest who's checked in with no plans to check out again … every character has a tale to tell, and all those tales are linked, somehow, to the others. The first selfie introduces us to Melody Smart, who finds her encounter with a singing teacher unexpectedly traumatic. 'Melody' played to full houses at the Old Fire Station's Crisis Café, the Jam Factory and the Jericho Tavern in Oxford, before hopping over to Ross-on-Wye's Phoenix Theatre for another sell-out show, and rounding off our local tour with a performance at the unique Unicorn Theatre in Abingdon . Here's some of the audience feedback from those shows:
'Brilliantly written and superbly executed'
'Moving, funny, fascinating, absorbing'
'Flawlessly performed'
'Poignant, funny, painful, uplifting and deeply human'
'Amazing story-telling'
—and a review by arts writer Nicola Lisle on her blog Oxfordshire Classical Music. 
Due to the theatre closures during the Covid-19 pandemic, our West End debut at the Phoenix Arts Club on 19 April has been postponed. If you've already booked a ticket, please contact the agency here and they will advise you on their refund policy. It's our firm intention to find a later date for this show, and we will keep you posted as events unfold. At present we are still booked to perform at Vauxhall Gardens' Tea House Theatre on 13 June, but the Edinburgh Fringe 2020 has been cancelled. BUT we will be there at the same time and place in 2021—the Space on the Mile (Space 3) from 8 to 12 August. We'll keep you informed about any changes.
Next in line for the Selfies will be Lady M, a blogger whose vicarious ambitions get out of hand …