The year's schedule usually involves playing keyboard/piano and musical direction for a number of shows, and it looked as if 2020 would be no exception. As well as continuing the role of MD/accompanist for Opera Anywhere's touring shows, including a beautiful new production of Hansel & Gretel, I was working with students on a musical theatre cabaret, with classical singers on a recital of lieder and arias,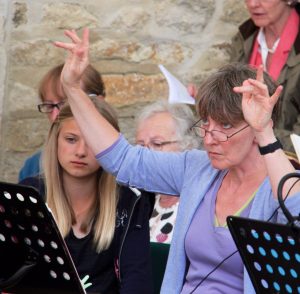 and as AMD on Music Youth Company Oxford's production of Chess. Then, as we all know, everything changed. Key workers, carers, families, victims of the virus have waged a traumatic and relentless daily battle. Businesses have struggled and, in some cases, failed to survive. Arts venues and livelihoods have faced a deeply uncertain future. Those who work in the arts know that they are not just about having a bit of fun (vital though that is). Music, dance, theatre, literature—these are all ways of expressing our humanity, learning to work together, enhancing physical and mental well-being, understanding life. And the amateur and professional arts worlds are meshed together: they cannot survive without each other. At the time of writing, there are finally signs of support for the theatre and music worlds, and I've been delighted to play for a number of socially distanced outdoor shows.
Certainly those in the industry have never stopped their creativity and optimism. Many and various new digital projects  include recording, teaching videos introducing school students to opera and operetta.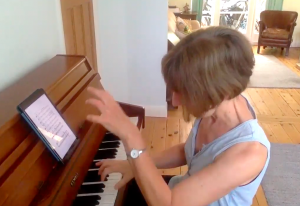 Science and art together make life liveable. So I'm looking forward to all those paused projects, and plenty of new ones, springing back into life, and am hugely relieved to start getting back into rehearsal rooms, theatre spaces, and even the howling gales and downpours of the outdoor performance.
Altogether, now—ready, AND …!