My work as an accompanist covers a range of styles from classical to musical theatre. Among the performers I've accompanied are Brian Kay, Alastair Thompson, Simon Butteriss, Katy Treharne and Hannah Pedley, and repertoire has included song cycles by Schubert, Richard Strauss, Mussorgsky, Prokofiev, Berg and Schoenberg, as well as many other lieder and operatic programmes. I enjoy the variety of my work, and have played in venues ranging from St Martin-in-the-Fields and Mansion House to an ice rink and a cowshed (complete with cows).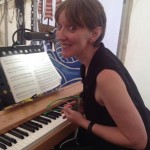 Regular accompanying engagements include music festivals such as Cheltenham and Oxford Lieder Festival, and functions and events with performers such as the Singing Waiters. I play for masterclasses, workshops and tutorials, which have included sessions led by Sarah Walker and Henry Herford for the Oxford Lieder Festival; Mary Hill, Beryl Foster, Jean Allister, Graham Trew, and Stephen Barlow at the Royal Opera House.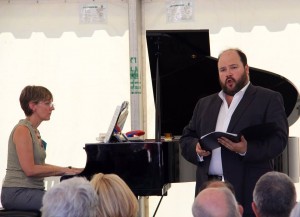 I also work for several professional and amateur groups as a répétiteur, rehearsal pianist and musical director. I co-lead the English National Ballet's Dance for Parkinson's programme in Oxford, play regularly for the Oxford Opera Company, Opera Anywhere and OxOp, and work for local youth society MYCO, as well as for several dance schools, choirs, performing arts colleges, schools and opera companies. 
Performance rates 
I'm a member of the Musicians' Union and follow MU guidance on fees—please do drop me a line if you would like to know the current rates.
Reviews and Testimonials
… accompanied flawlessly by pianist Nia WIlliams. —
Nicola Lisle, Oxford Times 

The live music … was excellent, most especially the keyboard-playing of Nia Williams. — Simon Berry, Daily Info 

Your accompaniment, as always, was supportive and beautifully musical — Testimonial, A Night At The Musicals

You play so well, with beauty, sensitivity, enjoyment and humour. —Testimonial, Dickens Day Recital