I'm a freelance musician and writer based in Oxford, UK.  Please use the menu to find out about my work, and drop me a line if you'd like to know more—follow the link to the Contact page.
We'll Work Together—Have a look at this short animation, set to a song from 'Loom to the Moon,' a musical which I co-wrote with magician Simon Jones to take to children's hospital wards. If you enjoy it, please consider donating to Blue Skye Thinking, the children's charity established in memory of Skye Hall.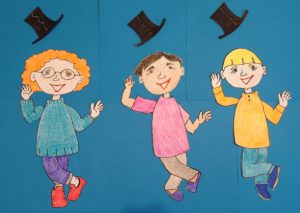 One festival, three weeks, 80 shows … Online@theSpaceUK's virtual fringe festival was a great creative platform for companies unable to perform live at Edinburgh this year. Three Chairs and a Hat contributed four videos, and had some wonderful feedback. All videos are still available to watch the Three Chairs and a Hat Youtube Channel—click the links below.
Plans are underway for a winter season of the online fringe, and Three Chairs and a Hat will be contributing more videos, including HAGS, two songs from 'Lady M' illustrated with cartoons and animation.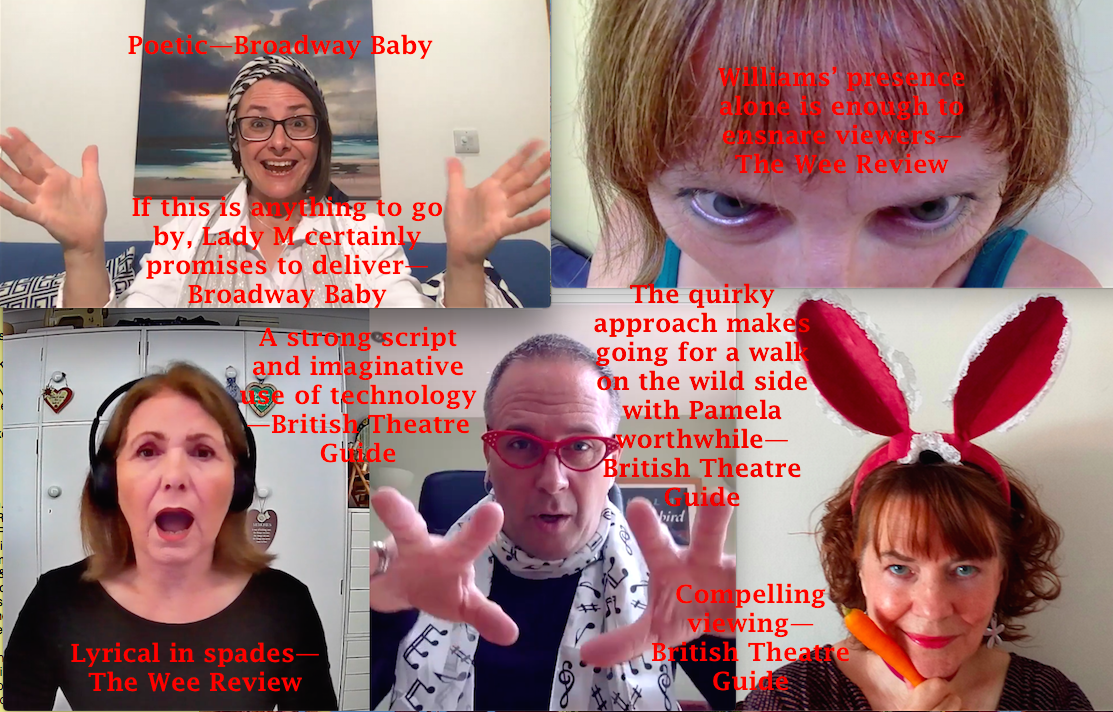 Haunted
Lady M
The Singing Lesson
Pamela Drysdale's Lockdown
Gnomefest
During the Covid-19 Lockdown I've been running Gurning Gnome's first video literary festival, gnomefest, featuring short fiction, extracts, monologues and other work, by me and by other writers, new and established. See the Facebook page for more details.