I'm a freelance musician and writer based in Oxford, UK.  Please use the menu to find out about my work, and drop me a line if you'd like to know more—follow the link to the Contact page.

NEW FOR 2021: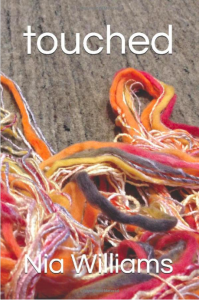 TOUCHED—my new novel, about families, and other forms of insanity, is now available as paperback or ebook. If you'd like to read it and review it that would make my day!
SHAKESPEARE (SHE/HER)—digital monologues and sonnets by Shakespeare's female characters: an educational theatre project directed by Wayne T Brown for Three Chairs and a Hat
CARTOON MUSICALS—a different kind of musical theatre—see below for some tasters…
During the Covid-19 pandemic we've had to find new ways of sharing music and theatre. In my case this has involved grappling with video-editing and taking my first steps into animation. I've always enjoyed drawing and this seems like an interesting direction to take my musical theatre work. It's a steep learning curve and I'm still in the foothills, but it's fun!
We'll Work Together—This short animation is, set to a song from 'Loom to the Moon,' a musical which I co-wrote with magician Simon Jones to take to children's hospital wards. If you enjoy it, please consider donating to Blue Skye Thinking, the children's charity established in memory of Skye Hall. Details via the video link.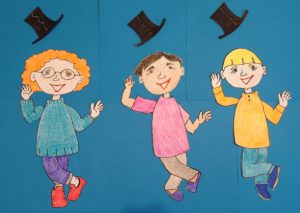 HAGS
Animated versions of two songs from my forthcoming musical Lady M, featured on Scenesaver, an award-winning platform for fringe and Off-West-End theatre. This video and THREE STAGES (featuring Matthew Allison) were Three Chairs and a Hat's contribution to the winter online fringe in January, and can also be seen on the company's YouTube channel.
You can also see our Three Chairs and a Hat contributions to the summer online fringe festival here:
Haunted — awarded an Honorable Mention for Best Mobile Short, Independent Shorts Awards, Los Angeles 2021; semi-finalist for Indie Short Fest, LA 2021
Lady M
The Singing Lesson
Pamela Drysdale's Lockdown