I'm a freelance musician and writer based in Oxford, UK.  Please use the menu to find out about my work, and drop me a line if you'd like to know more—follow the link to the Contact page.

WHAT'S ON IN 2022:

MRS PACK is a new musical about a real woman who turned the Stuart royal court upside-down. Three Chairs and a Hat took the show to the Edinburgh Fringe for its première run in August 2022, and had great audience feedback and a 4-star review! News of future performances to follow; meanwhile, a video of the  Fringe production is available on Scenesaver or our YouTube channel.

MELODY is the cheeriest hotel receptionist in town—but what are the secrets and lies behind the smiley face? Our musical has had great feedback from audiences in Oxfordshire and Herefordshire, and plans are in place for MELODY: THE MOVIE—watch this space!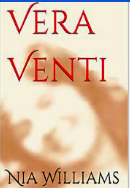 ---
---
VERA VENTI is my 8th novel—a grand, cinematic tale of love, obsession, scandals and lies. It's out as paperback and ebook now! I hope you enjoy it!
---
---
LADY M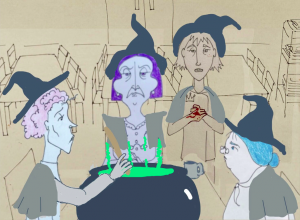 Inspired by a certain Shakespearean character, LADY M is the life coach you ignore at your peril. The animated version of my musical is available as a complete video or three short episodes: MIDDAY HAGS introduces us to Lady M and the shenanigans at Hannigan's, a department store wasteland haunted by hags.
In MR KING we see Lady M and Beth plot to unseat the lord and master of Hannigan's.
In BANKSY we meet Barnaby Banks, victim of Beth's increasingly ruthless grab for power.
LADY M is available on our YouTube channel and on international digital theatre platform Scenesaver. 
Official selection, Toronto Lift-Off Film Festival 2021
Semi-finalist in the International Cosmopolitan Film Festival of Tokyo, 2022
Finalist in the Toronto Independent Film Festival of Cift
Semi-Finalist in the Stockholm Short Festival
Award of Distinction at the Canada Shorts Film Festival
Official selection, Berlin International Art Film Festival 2022
Semi-finalist, Palm Springs Shorts 2022
SHAKESPEARE (SHE/HER):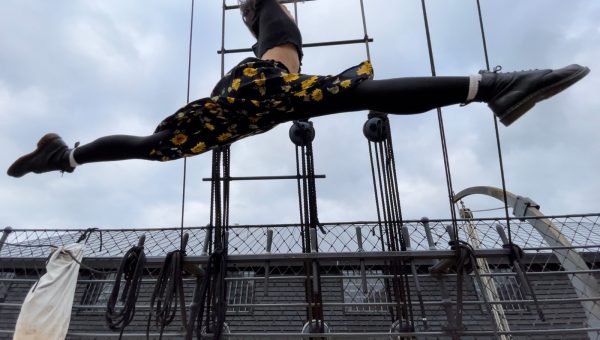 'an insightful piece of theatre' … 'powerful' … 'moving' ⭐️⭐️⭐️⭐️  Broadway Baby  
'fresh, innovative … a fast-paced production that is sure keep viewers on their toes' ⭐️⭐️⭐️⭐️  Theatre Weekly
This is a major digital project, bringing together 35 monologues, sonnets and songs by Shakespeare's women, placed in 21st-century settings and screening on international theatre platform Scenesaver. Featuring a superb cast and directed and filmed by Wayne T Brown for Three Chairs and a Hat, Shakespeare (she/her) was first seen at the Brighton and Edinburgh Online Fringe Festivals, and linked with Scenesaver and charities Crisis and The Samaritans, to highlight some of the issues raised in the videos. In 2022 the project will be showcased at the Equality Shakespeare Festival, a digital initiative hosted by The Shakespeare Institute and University College London to foster equality across race, class and gender.
'Shakespeare (She/Her) is a timely, accessible and valuable educational tool which should be viewed not just by students but by everyone who cares about gender equality. It places centre-stage women's voices and viewpoints in ways which are by turns witty, arresting, poignant and powerful. To watch it is to have expectations about Shakespeare altered and prejudices challenged. Watch it, therefore, and be prepared to see Shakespeare's women in a completely new light.'—Dr Chris Laoutaris, The Shakespeare Institute
OTHER DIGITAL THEATRE:
Three Chairs and a Hat was one of many theatre groups encouraged to carry on creating by Edinburgh Fringe venue theSpaceUK. Our talented team of performers and directors contributed several videos to the summer and winter digital fringe festivals, and their work can still be seen on the Three Chairs YouTube channel.

One of those videos, Haunted, was awarded an Honorable Mention for Best Mobile Short, Independent Shorts Awards, Los Angeles 2021; and was a semi-finalist for Indie Short Fest, LA 2021. Haunted is also available to view on Scenesaver.