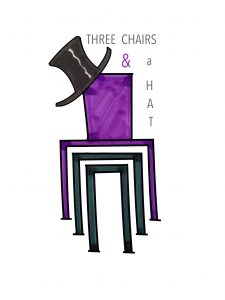 Don't get me wrong, I love West End glitz as much as anyone. My infatuation with musical theatre started in earnest at the age of 12, watching Fred & Ginger movies and Busby Berkeley extravaganzas on the TV. A good, old-fashioned, no-expense-spared show can still make my heart beat faster. But when it comes to staging my own work, my passion is for creating stories and situations using only the bare minimum of set, props and costumes, along with maximum imagination.
Just as well, too: my budget doesn't stretch to anything more. So Three Chairs and a Hat seems a fitting way to describe the small-scale musicals I've written and staged, with the help of a massively talented group of performers and backstage magicians.
The Three Chairs and a Hat team have so far staged
Verity
,
Daddy's Girls
, and my verse play built around the music of Kurt Weill,
Smoke & Mirrors
, and in 2019 we introduced MELODY, a
one-act musical with a cast of two creating a world of characters. Melody Smart is a cheerful hotel receptionist who wins a singing lesson in the staff raffle—and finds her carefully constructed life unravelling to reveal secrets, passions, and more than a few buttered digestives. MELODY has played in Oxford, Abingdon and Ross-on-Wye.

Due to the theatre closures during the Covid-19 pandemic, our West End debut at the Phoenix Arts Club on 19 April has been postponed. If you've already booked a ticket, please contact the agency here and they will advise you on their refund policy. It's our firm intention to find a later date for this show, and we will keep you posted as events unfold. At present we are still booked to perform at Vauxhall Gardens' Tea House Theatre on 13 June, but the Edinburgh Fringe 2020 has been cancelled. BUT we will be there at the same time and place in 2021—the Space on the Mile (Space 3) from 8 to 12 August. We'll keep you informed about any changes.

'A really compelling piece of theatre'
'Nia Williams is a gifted and imaginative storyteller'
'Poignant, thought-provoking and utterly engrossing'
'Amazing storytelling, clever lyrics and music'
'Moving, funny, fascinating, absorbing'  
'Well written, well directed, well acted—loved it' .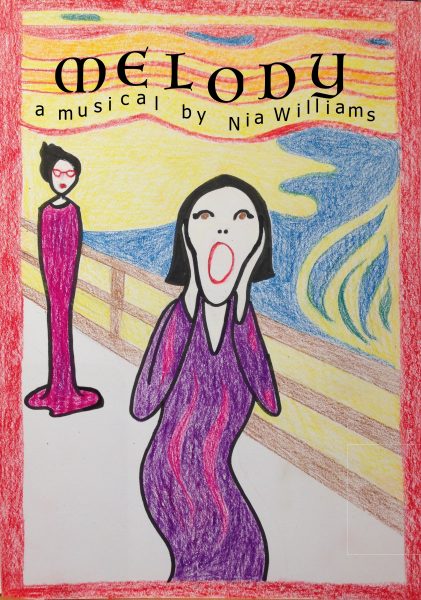 VERITY is a 90-minute musical about one woman's ordinary disasters. After playing to full houses in Oxford in 2014 and again in 2018, Verity made her debut at the Edinburgh Fringe in 2019, where audience feedback was wonderful and we were rewarded with a four-star review from The Mumble!
Here are some quotes from that review:
'…a veritable modern masterpiece' … 'an extremely talented bunch' … 'Nia's piano playing … pretty much perfect' … 'she rhymes like a rapper'… 'A fabulous piece on so many levels'
And here are some audience reactions:
'I loved it! Such great performances from everyone, and fab music.'
'I really enjoyed the story, the fantastic singing and the slick presentation – very humorous, with some comical dance moves …'
'A brilliant show—really enjoyed it'
'It was absolutely bloody brilliant!'
Plans are simmering for more performances—watch this space!
For more details about Three Chairs and a Hat you can:
– our Facebook page and give us a Like
– follow us on Twitter and Instagram
– sign up for our occasional emails about current shows, forthcoming shows and shows that are as yet just a twinkle in the eye …